FREE Seattle Small Business Promotions | Support Local Businesses During the Pandemic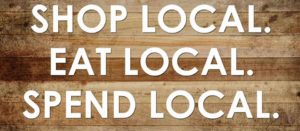 FREE Promotion for Small Businesses
Seattle Pipeline is offering free promotion for small businesses offering their services during the COVID-19 pandemic. You can simply fill out the form on this page to participate! We will be promoting these services through our social media channels (15,000 fans on Facebook, 2,000 fans on Twitter and 2,000 fans on Instagram) and on our website, depending on the demand and resources we have at hand.
Feel free to share with your fellow small businesses!
Questions? Email [email protected] to speak to our team. We will get back to you as soon as possible! Hang in there everyone.